An educational or student loan is the biggest requirement nowadays because education is very expensive and poor people can not afford it. So here comes the option of education load that is easily available for any person with some requirements.
So first talk about the educational loan then understands the procedure.
Mostly who go for higher studies abroad took the student loan.
There can be various types of schemes for student loans according to your field of study or skill.
Vidya Lakshmi is one of the top platforms to provide students with educational loans within India. It is the portal that is run by the government.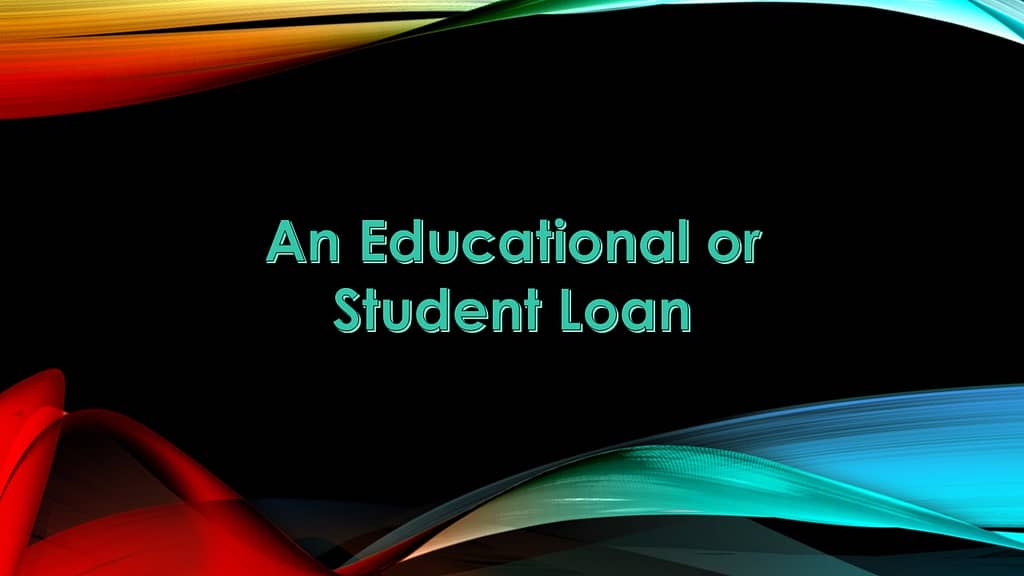 Documents required
Last qualified exam result.
Proof of Admission and the fee structure of the institute.
A list of expenses for the course.
Bank account statement of the last six months.
ITR report of previous two years.
Id proofs and passport-size photos.
Note: You can apply for a student loan online but contact the concerned bank branch to get the loan easily.
Bank also verifies your address proof and business proof of your parents.
Apply for education or student loan on Vidya Lakshmi
Go to the website and register yourself on it.
After completing the registration procedure log in to the Vidya Lakshmi portal.
Select the location of study, loan amount, and college correctly.
After that, you see the list of banks with required loan schemes.
Select the closest bank and branch.
After selecting it you have to fill out the CELAF – Common Education Loan Application Form.
You have to fill in all the necessary details like personal information, bank details, and course details, and upload all the documents.
Once all form is filled then submit and save them.
You can check the application status by visiting the Vidya Lakshmi portal or contacting the concerned branch.
List of links to student loans directly from banks
Suggested Read: RTGS, NEFT, and IMPS in banking