An instant personal loan is a term that creates an urge in a person to take a loan. There are a lot of personal loan platforms on the internet. Here we talk about a few of them.
A personal loan is a loan that we took for personal expenses and there is no need for any collateral, co-signee, or guarantor. We can say that it is unsecured credit given by a lender to you.
The personal loan can be used in many ways like on spontaneous trips, medical emergencies, education, equipment, etc.
The process to apply for a personal loan is the same and the requirements are also the same. There are minor differences in these platforms so check all the platforms and apply from the platform which you understood and easy to apply.
Websites for instant Personal Loan
Bajaj Finserv is a financing company and is popular in No cost EMI and many other fields.
To apply for an instant personal loan you have to fulfill its eligibility criteria that is your age should be between 21 to 67 years, you should be a salaried person of an MNC, a private or a public company, and a citizen of India. For more information visit its official site.
After approval of the loan, it will be transferred to your bank account within 24 hours. You have 5 years to pay your loan.
CIBIL score is also considered for your loan so try to maintain it to 750 or higher.
To apply for a personal loan from IDFC first bank you have to fulfill his eligibility criteria.
IDFC give personal loans in two categories one for salaried person and one for self-employed.
If you are a salaried person then you should be 23 years of age and for self-employed minimum age is 25 years and his business should be in existence for more than 3 years.
For more information visit IDBI's official website.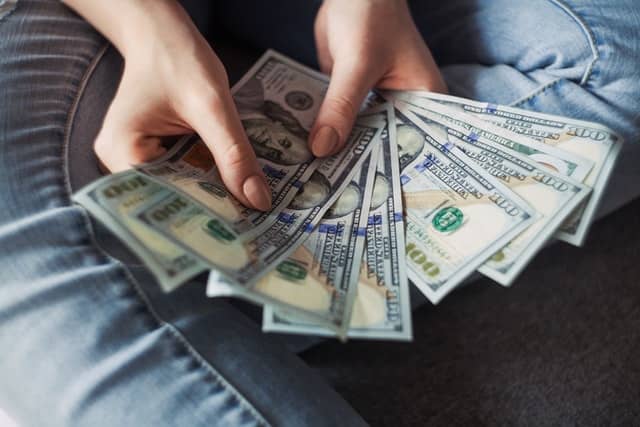 It offers complete transparency and simplicity on loans for salaried and self-employed persons at no hidden charges.
Fullerton offers personal loans up to 25 lakhs with fully online mode and disburses loan amount within 30 minutes after approval.
For the rest information, you can check its official website.
Tata Capital offers personal loans up to 35 lakhs with a tenure of 6 years.
There is a difference between other personal loan providers and Tata Capital in that it offers loans to students and retired people who got pensions.
If you are a student then you need a co-signee and fulfill other criteria to get an instant personal loan for your expenses.
if you are a retired professional and got a monthly pension then you can avail personal loan if you fulfill Tata Capital criteria.
For salaried professionals or self-employed people, your age should be between 22 to 58 years. Your salary or income should be a minimum of 15000 rs and have one year of experience.
It is offered by Axis bank. All the loans are disbursed by Axis bank but you do not require an Axis bank account for the loan.
Freecharge offers free qualified loans and for these loans, a few documents are required like a pan card, aadhaar card, and other KYC documents.
You don't have to go to the branch for the loan and all the process is completely online.
The loan amount is disbursed directly into your account.
Mobikwik partners with IDFC first bank, Fullerton India credit company, Incred financial services, western capital advisers, home credit Indian finance, and Growth source financial technologies to provide personal loans.
A personal loan can be used for many purposes. You can apply online or through the MobiKwik app to apply for personal loan.
Fill in all the necessary details like Aadhaar card, pan card, etc., and submit the form to get the loan.
To apply for a loan visit the loan application page and provide all your details to check the eligibility for the loan.
Provide additional details like a phone number to get the approval letter from the bank.
Select your amount and tenure for the loan. After completion of the process, your loan amount will be disbursed to your account.
It is a third-party personal loan provider and the process to get the loan is almost the same as we read above.
Just fulfill all eligibility requirements and you get the loan in your bank account without any collateral.
You can compare offers of loans and take which suits you best.
You can get an instant personal loan of up to 5 lakh rs with this platform.
There are a few eligibility requirements that you have to fulfill along which that you should be living in the major cities across India and a resident of India.
That's it for this post if you want more information comment in the comment box and you also can read my article on a mutual fund.
Note: For detailed information, you have to visit the official websites of the lenders. I do not give any kind of guarantee for your loan or for the website. Please check all the details very carefully.